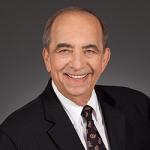 Senior Consultant
Location
Cherry Hill, New Jersey
Summary
Mr. Henry Holtzman is a Senior Consultant at Iknow with a focus on human capital management and organizational change. Mr. Holtzman is also responsible for several of the company's internal and administrative activities.
Mr. Holtzman brings over 30 years of diverse business experience to Iknow's clients, partners, and employees. For the past 14 years, he has been increasingly focused on a variety of HR areas, including candidate sourcing, recruiting, screening, hiring, and personal development. He also has expertise in marketing, customer development, and internal and external communications.
Career Highlights
Prior to joining Iknow, Mr. Holtzman held several senior management positions, including Vice President of FSP Corporation, a mid-sized federal government contractor, and Assistant Vice President of Marketing and Sales Promotion for MarketDyne International, a Cigna subsidiary. In his role at Cigna, he was instrumental in helping grow premium revenues to $240 million from property and casualty, workers compensation, and health insurance product lines.
Mr. Holtzman is a Vietnam veteran of the U.S. Army's Intelligence and Security Command. He served more than three years in overseas assignments.
Selected Clients
Some of his recent clients include Kyocera-Mita, Merck, Prudential Insurance Company of America, Sarnoff Corporation, Schlumberger, and the U.S. Army Corps of Engineers.
Education
Mr. Holtzman earned a bachelor of arts degree in political science from Rutgers University.
Professional Association & Memberships
Mr. Holtzman is a member of the Society for Human Resource Management (SHRM) and is active in the New Jersey Technology Council (NJTC).
Personal
Mr. Holtzman authored more than 300 articles for and about business in McGraw-Hill, Prentice Hall, Hearst publications, as well as numerous independent magazines and newsletters throughout the United States and the Pacific Rim.