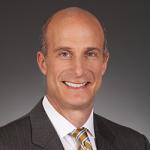 Engagement Director
Location
Charlottesville, Virginia
Summary
Mr. Scott M. Leeb is an Engagement Director, Senior Consultant, and Knowledge Management Subject Matter Expert at Iknow LLC. He has over 15 years of experience creating, managing and expanding the knowledge management and business intelligence functions at four Fortune 500 companies and at a leading global philanthropy.
Prior to joining Iknow LLC, Mr. Leeb was the Managing Director for Knowledge Management at The Rockefeller Foundation, where he was responsible for implementing and managing a centralized function for gathering and accessing all of the Rockefeller Foundation's extensive information resources to ensure that collective knowledge capital was leveraged to support the Foundation's operations. Prior to this, he created and managed the global business intelligence programs at Prudential Retirement (financial services), The McGraw-Hill Companies (a publishing and media company), KPMG (a professional services firm), and Ingram Micro (a Fortune 100 technology firm).
Career Highlights
Engagement Director, Senior Consultant, and Knowledge Management Subject Matter Expert, Iknow LLC, 2014 - Present
Managing Director, Knowledge Management, The Rockefeller Foundation, 2012-2014. Designed, managed and implemented centralized global function for gathering all relevant information to ensure that collective knowledge capital was an integral part of organization's operations.
Vice President, Business Intelligence, Prudential Retirement, 2008-2012. Created an organization that uses research, data and analytics to develop a more robust data-driven business environment designed to leverage information for competitive advantage.
Senior Director, Business Intelligence, The McGraw-Hill Companies, 2000-2008. Developed best-in-class business intelligence function to bolster strategic planning efforts for the entire enterprise.
Director, Competitive Intelligence, KPMG LLP, 1999-2000. Created and managed the competitive intelligence function for KPMG U.S. operations.
Manager, Corporate Planning, Ingram Micro, 1998-1999. Built competitive intelligence function to support worldwide strategic operations.
Senior Intelligence Analyst, US Government, 1991-1998. Served as senior advisor to Army flag officers as well as Secretary of State Warren Christopher. Served as US Army subject matter expert on Chinese political affairs.
Selected Clients
International Monetary Fund, Kingdom of Saudi Arabia Government, United States Federal Government (Department of the Army), and The World Bank Group. Mr. Leeb has worked for numerous United States state and local agencies.
Education
Master of Arts, Strategic Studies, The Australian National University, 1996
Language Certificate, Beijing University, 1994
Master of Arts, International Affairs, Columbia University, 1990
Bachelor of Arts, Political Science, Yale University, 1988
Mr. Leeb has Series 7 and Series 24 certification from FINRA (Financial Industry Regulatory Authority) as well as Six Sigma Certification (Green belt).
Professional Association & Memberships
Mr. Leeb is a member of the:
Strategy and Competitive Intelligence Professionals (SCIP) (served as president of the organization in 2011)
Gerson Lehrman Group (collection of professional experts in various fields)
International Institute of Strategic Studies
Asia Society
Personal
Mr. Leeb has spoken in Africa, Asia, Australia, Europe, and North and South America on a wide range of topics including competitive intelligence, business intelligence, market intelligence, strategy, and knowledge management. He is currently on the faculty of the University of Johannesburg.
Select Expertise
Strategy Services
Content Services
People Services
Process Services
Technology Services
Business Intelligence
Enterprise Content Management