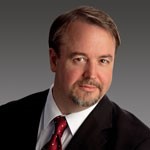 Change Management/Leadership Specialist
Location
Richmond, Virginia
Summary
Dr. Lewis is a Change Management/Leadership Specialist at Iknow LLC. He has deep experience in change management strategies, specifically related to transformational and transactional leadership requirements, human capital requirements including innovation and skills training, knowledge management requirements for collaboration and self-service operations, and end-user experience for customers and associates.
Dr. Lewis is also the founder of Explanation Age LLC, producing organizational effectiveness through accelerated learning, and a cofounder of The CoHero Institute LLC, creating collaborative leadership in learning organizations.
Dr. Lewis is a part-time professor of KM/Organizational Learning and frequently speaks at conferences. He is also the author of The Explanation Age, and coauthor of Leading with the Future in Mind: Knowledge and Emergent Leadership. Dr. Lewis is a scholar-practitioner who has pioneered new business models, and was acknowledged by Gartner, Inc., for authoring an industry "Best Practice" paper for a knowledge management strategy and implementation.
Career Highlights
Cofounder at The CoHero Institute LLC, 2013–present
Part-time Faculty Member, Kent State University, Knowledge Management program, 2012–present
Founder at Explanation Age LLC, 2009–present
Head of Call Center Knowledge Systems, Capital One Financial Services, 1999–2009
Principal Consultant, PricewaterhouseCoopers LLP, 1998–1999
Faculty Member/Business Consultant, Pennsylvania State University/Applied Research Laboratory, 1995–1998
Manager of Instructional Design Department, Adobe Systems/Frame Technology, 1994–1995
Project Manager with SunU, Sun Microsystems, 1990–1994
Lead Instructional Designer, Lockheed-Martin Missiles and Space, Inc., 1983–1990
Selected Clients
Dr. Lewis's clients include Allianz Global Assistance; American Heart Association (VA Stroke Task Force); Asurion; Educational Media Creations; Gander Mountain; Hewlett-Packard; i4C Innovations; Impact Makers; Intersections, Inc.; Long Beach Health & Human Services; and the Schwan Food Company.
Education
Dr. Lewis earned a Doctor of Education degree in Educational Psychology from the University of Southern California, with a dissertation focus on mental models and decision making. He earned a Master of Arts degree in Instructional Design and Technology from San Jose State University, and received the outstanding graduate research award. He earned a Bachelor of Science degree in Mass Communications with a Mathematics minor from Towson University, and an Associate of Arts degree in Computer Programming from the College of Southern Maryland. He also earned a Six Sigma Certification (Green Belt).
Professional Association & Memberships
Dr. Lewis is a member of the:
International Institute for Knowledge and Innovation
International Society for Performance Improvement
Dr. Lewis is a frequent speaker and author on KM/Organizational Learning. He has contributed to:
KM World
Journal of Innovation Management
Electronic Journal of Knowledge Management
Personal
John is a Star Trek fan and pursues artificial intelligence models for conversational user interfaces.