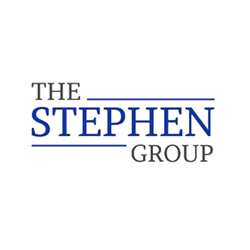 Headquarters
Manchester, New Hampshire
The Stephen Group (TSG) provides expert consulting services for state and local governments that range from cutting edge and reform-oriented health care policy to technical assistance with a number of state programs. TSG uses their extensive experience and knowledge at the highest levels of state government to assist states in program development, management, strategic planning, and health and social services reform. The firms brings innovative private sector solutions to government and helps government agencies with cost effective solutions and programmatic efficiencies that provide value to taxpayers.
The Stephen Group's staff is committed to delivering results that meet their clients' needs to improve the efficiency of important state programs and to provide relief from mounting program expenses. TSG is also committed to simultaneously enhancing service delivery for program beneficiaries while upgrading quality with definable benchmarks for outcomes.
Iknow has been a partner with The Stephen Group since 2008.