Vision Information Transaction AG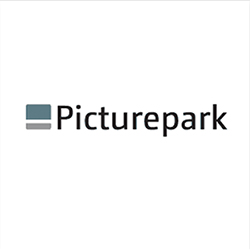 Vision Information Transaction AG (VIT) develops and markets the Picturepark Digital Asset Management (DAM) Platform. VIT was founded in 2000, is privately held, and has over 40 employees worldwide. VIT's workforce has years of experience in the areas of prepress, marketing process management, digital imaging and video production, and software development. The company's headquarters are located in Aarau, Switzerland, and additional sales and development offices are located in Vienna (Austria), San Francisco (USA), and Hyderabad (India).
VIT created and sponsors DAM Guru Program, a free digital asset management (DAM) community service that connects DAM experts with those who need help or who are looking to hire.
Iknow has been working with the Picturepark product since 2014.
Product Overview
Picturepark Content Platform
Through the Picturepark Content Platform, you connect, manage, and route your content, via API and user interaction.
Picturepark Digital Asset Management (DAM)
Picturepark Digital Asset Management (DAM) is one of the few products in the DAM field to offer its solution in cloud, on-premises, and hybrid models. Built on industry-standard "best-of-breed" technology, Picturepark offers high scalability, reliability, and performance, and a customer renewal rate of 99%. Leveraging Microsoft .NET (SQL w/IIS) and SOA for global integration possibilities, Picturepark connectors are available for Adobe Creative Suite, Microsoft Office, SharePoint, YouTube, Dropbox, Drupal, Wordpress, Typo3, WoodWing, and more.
Picturepark is the optimal digital asset and archiving solution in many organizations. Product strengths include:
Adaptive Metadata. Picturepark distinguishes itself from its competitors by providing its customers with comprehensive and scalable metadata design and assignment capabilities that can be architected to support complicated data structures and can comprise multiple levels of security hierarchy (termed "adaptive metadata").
Granular Access Structures. Every data field, system setting, and user interface screen (panel) is controllable and can be turned on/off based on a comprehensive permissioning structure.
API-Based Integration. Picturepark has a rich set of APIs, including pre-built data connectors, for integrating with internal and third-party systems. As one of Picturepark's top technology partners with deep technology integration experience, Iknow can build custom integrations with nearly any internal or external system.
Value for Technical Capability. Picturepark is based on enterprise-grade technologies and delivers the best value for technical features compared to its competitors in the digital asset management market.